Nowadays just an ordinary website is not enough, but in today's competitive market, an epoch-making, business class and effective website is needed.
---
Attractive User Interface: An eye catching and professional but also minimal website design is essential nowadays. The design of your website must be consistent with your target audience. Hire me to do research and analysis the preference your target audiences. A proper research and planning before designing your website will accelerate the success of your business on-line.
---
Easy to Navigate: Information on a functional website must be presented to the visitors in a simple and easy way. Proper consistency of website sections and proper use of text-images can make your website beautiful and easy to understand, especially in the current cross-platform and cross-device web industry. A professional web interface designer is able to handle this issue efficiently. So feel free to entrust me with this topic.
---
Responsive Web Design: Website users are increasingly browsing websites using mobile devices. As the benefits of using mobile devices increase, its use is expected to increase further in the future. So there is no substitute for keeping your website mobile device compatible to keep your website up-to-date and user-friendly.
---
My Portfolio
Here are a few websites that reflect my web design skills and expertise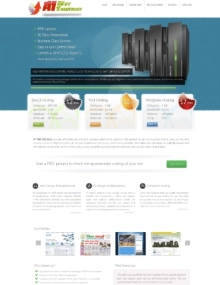 ---
Let's talk about your project.
I look forward to seeing your engaging online presence and business success.